Hidden gems on Houndgate and Blackwellgate
Darlington is home to plenty of hidden gems and up-and-coming areas, and one of those is Houndgate and Blackwellgate. These streets meet at the edge of Skinnergate and are home to a glittering array of retailers, restaurants and cafes that are just waiting for you to discover them. Take a look at our recommendations and add them to your list of places to visit in the town.
Babul's
Take your tastebuds on a flavour journey with the award-winning Babul's at 2 Skinnergate. Just on the cusp of Blackwellgate, this restaurant celebrates the vibrancy of Indian and Bangladeshi food with tastes and textures to tantalise. After being established in Barnard Castle for 25 years, Babul's opened their Darlington venue in late 2022 and has taken the town by storm. With something for curry lovers, vegans, street food fans and spice connoisseurs, this is a real hot spot for dinner. Their brunch menu is also pretty incredible, so you can drop in for a bite, midday, afternoon or night! 
Betty's Boudoir
Pick up some new threads and strut your stuff with Betty's Boudoir at 35-36 Blackwellgate. After finding success with their boutique in Sedgefield, this business expanded out to Darlington and has become a top destination for independent fashion. With sizes from 8 to 26, there's a whole host of handpicked clothing to choose from, like summer dresses, sparkly party outfits, jackets, trousers and so much more. You can also pick up a pair of shoes and some accessories to go with your new clothes!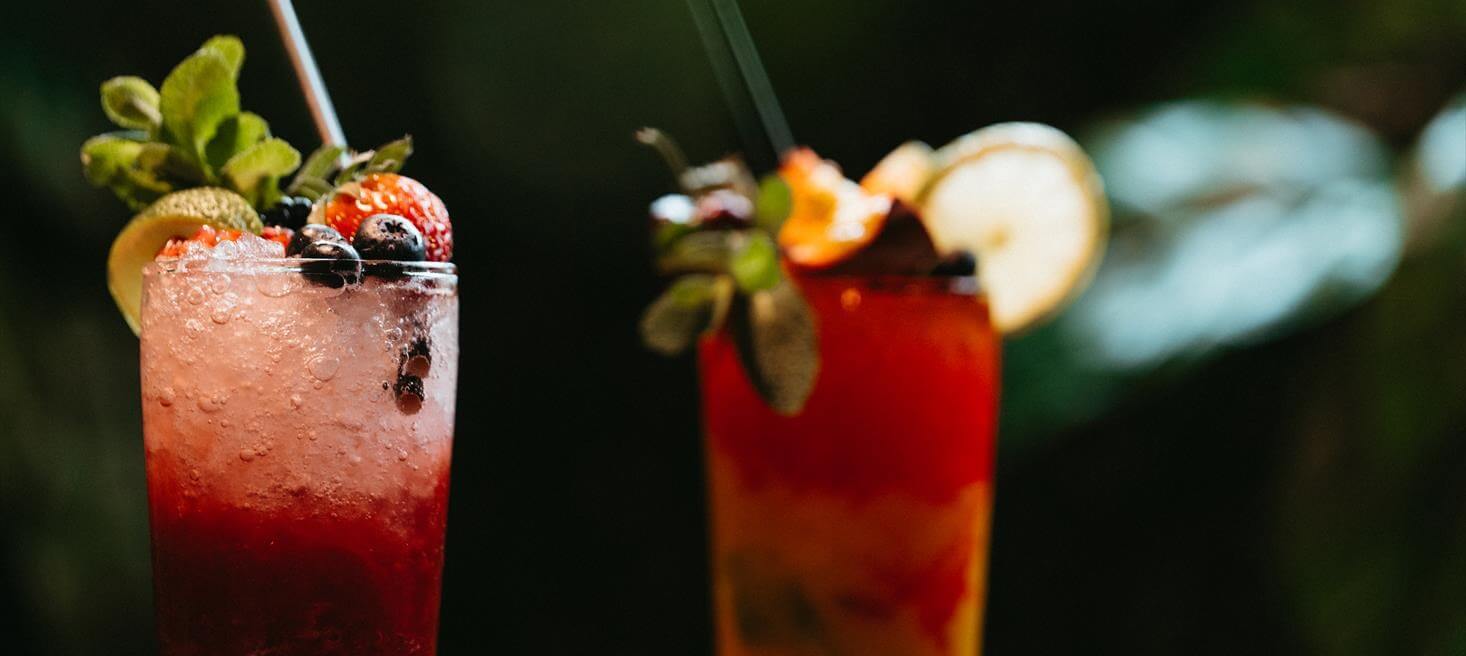 Hatch Luncheonette
Hatch Luncheonette is one of the top brunch and lunch spots in Darlington, and for very good reason. This trendy coffee house sits right on the corner of Blackwellgate and Houndgate, making it the perfect place to watch the world go by as you sit in the window or in their outdoor dining space. You can while away the hours with a cup of locally roasted coffee and an Instagrammable savoury dish, like classic smashed avocado or a rustic cooked breakfast. Make sure to pay them a visit at 32 Blackwellgate and their shop, Hatch To Go, at 30 Blackwellgate.
Sortie Charcuterie and Bar
If you're looking for a bit of escapism and a different experience on a night out, give Sortie a try. You'll find this charcuterie venue and bar tucked away from the hustle and bustle at 4 Houndgate Mews, and walking through the door is like travelling to another place. Sitting in the cosy, candlelit bar, surrounded by exposed brick walls and a wooden beamed ceiling, with a cocktail in hand and an immaculate charcuterie board, you could be in an old town on the Mediterranean coast. It truly feels like a whole other world! It's the ideal spot for a romantic date night or drinks with the girls, with various boards to try, an extensive drinks menu and a knowledgeable staff force who can advise on the perfect pairings.
Sing Tea
Have you ever tried bubble tea? Or are you already a big fan of the tasty Taiwanese treat? Pay a visit to Sing Tea Darlington at 28A Blackwellgate and grab yourself a cup or two! There are so many flavours of tea to choose from, as well as a whole range of boba and tapioca pearls to add that finishing touch. We know you'll love this super refreshing and delicious drink! The shop also sells Asian snacks and there's plans to sell ice cream too, so keep your eyes peeled.
Houndgate Townhouse and Saltfish
Fancy staying in Darlington and enjoying beautifully fresh seafood? Houndgate Townhouse has got you covered. Thought to date back to the 1770s, the building boasts stunning Georgian features throughout and elegant interiors in each of its eight boutique ensuite rooms. And if that wasn't enough, Houndgate Townhouse has its own seafood restaurant and bar, Saltfish. They offer a fantastic menu of mouth-watering seafood dishes and specials, and an expertly curated wine list to compliment. Make sure you pay the restaurant a visit or book a stay at 11 Houndgate.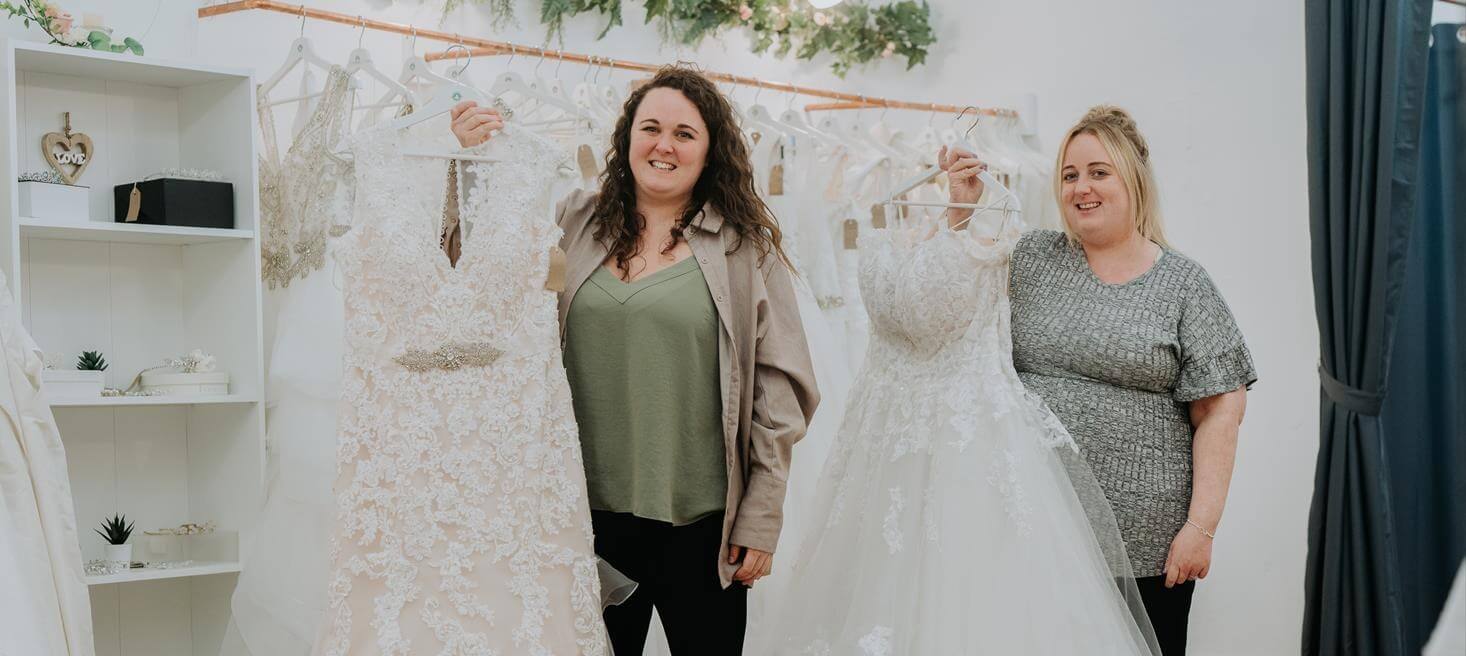 Something Old Something New
Something Old Something New at 7-8 Houndgate Mews takes a unique approach to wedding dress shopping with a focus on sustainability. They aim to break the idea that wedding dresses only get worn once by giving them a new lease of life. They sell dresses that have only been worn for the big day at around 50% of the original cost, making them a cost effective and eco-friendly way to look amazing on your big day. Each bride has a 90 minute appointment to enjoy with their chosen friends and family, where they can browse and try on dresses to find the right one.
Avalon
Darlington is home to lots of fabulous spots for a night, but Avalon is up there with the best. This trendy bar and terrace offers drinks late into the night, as well as DJ and live music nights, so it's a brilliant option if you want somewhere to put on your dancing shoes. It's also a pretty Instagrammable place with twinkling fairy lights, disco balls and faux foliage, helping it to stand out in the town. There are different themes each night, so get dressed up and get ready for a fantastic night out in Avalon!
House of Hop
Craft beer has certainly been on the rise in popularity over the past few years. If you're part of the craft beer fan club, then you absolutely need to visit House of Hop at 4B Houndgate. They offer four rotating craft beers on tap, as well as craft cans and bottles, real ciders, a selection of spirits and so much more. You might even surprise yourself and discover a new favourite. With regular music and quiz nights too, it's a pub that's got so much personality and atmosphere that it's sure to become your regular.
---
With all of these places and so many more to discover on Houndgate and Blackwellgate, this is an area of Darlington you really need to explore. You could find your new favourite shop for a little treat every time you're in town or your new lunch go-to.
---