Where to stay in Darlington: Luxury hotels
Taking time for ourselves and indulging a little bit is something that we all need to do, so why not treat yourself to a luxury stay in Darlington? Whether you're looking for 5 star hotels, places for a spa break, or simply somewhere that oozes glamour, there's a place here for you.
Take a look at our list of luxury hotels in Darlington and start your booking now!
Bannatyne Hotel
Duncan Bannatyne's signature hotel, Bannatyne Hotel Darlington, is a stunning Grade II listed Georgian townhouse where grandeur meets contemporary style. Their rooms include standard, executive and four poster rooms, so they cover a variety of budgets and needs. The hotel itself is a short walk from the town centre, but you can also enjoy the in-house restaurant, Maxine's, which has superb food and excellent service.
Bannatyne Spa is also a 4 minute drive away, so you can team up your stay with some relaxation. Complete with a pool, sauna, steam room, jacuzzi and therapy rooms, it has everything you need to truly unwind.
Find Bannatyne Hotel at Southend Avenue, Darlington, DL3 7HZ.
Rockliffe Hall
For a 5 star stay like no other, try Rockliffe Hall. Located in Hurworth village, this country retreat offers spacious rooms, including individually styled bedrooms, sumptuous suites, self-catering apartments and luxury holiday homes. You can also expect an award-winning spa, an 18-hole golf course, and several restaurants for top dining experiences.
While Rockliffe Hall is an ideal choice for a stay, it's a top-rated spa break location too. The facilities are second to none, with a 20m pool, a hydrotherapy pool, several heat therapy rooms, an outdoor hot tub, sauna and a stunning Spa Garden. It's an incredible oasis of tranquility that would be perfect for a weekend break.
Find Rockliffe Hall at Hurworth Road, Darlington, DL2 2DU.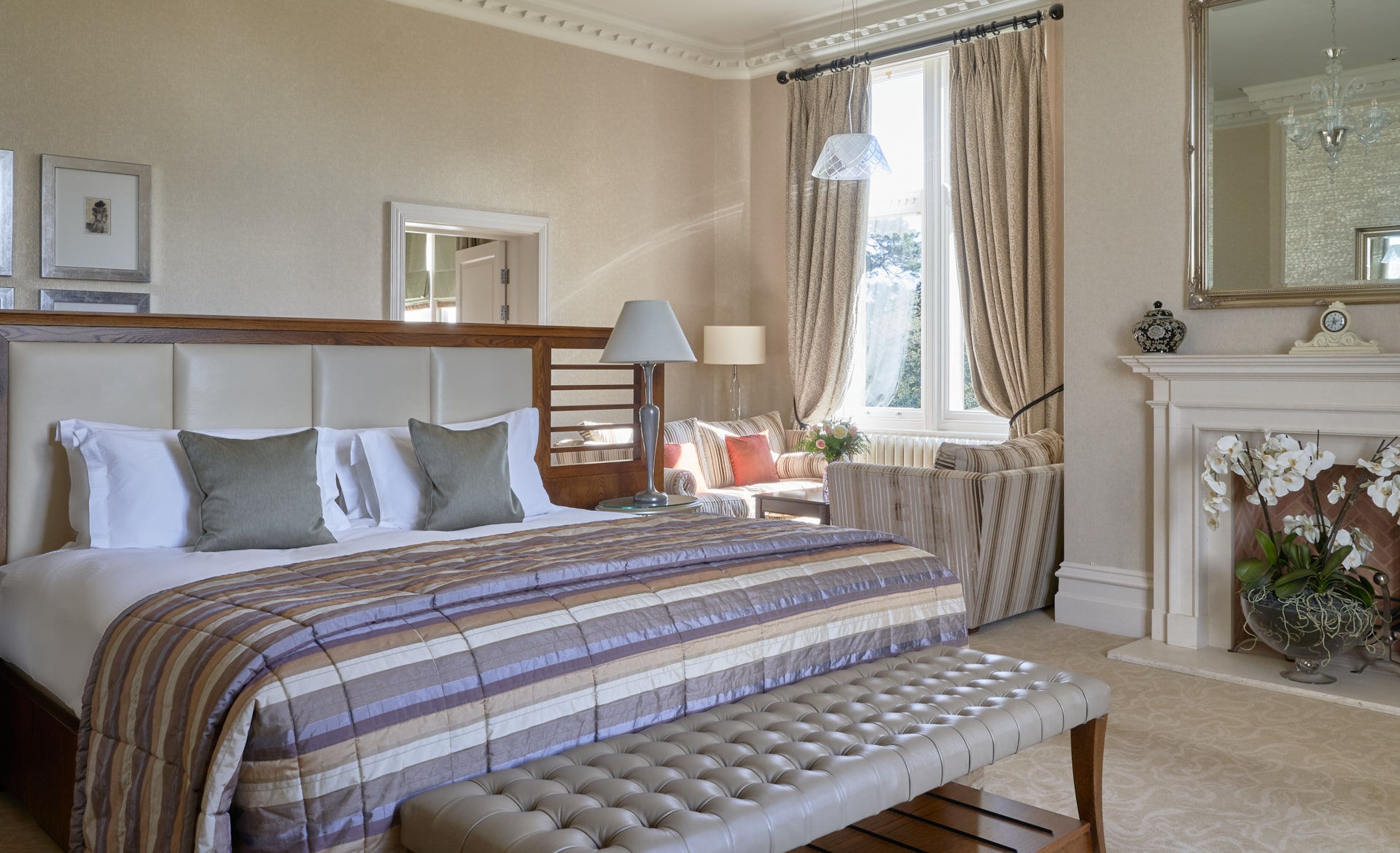 Blackwell Grange Hotel
Nestled in wooded parkland on the outskirts of Darlington, you can enjoy a relaxed and comfortable stay at The Blackwell Grange Hotel. This 1693 Georgian building keeps its vintage charm in its architecture, fused with contemporary rooms and a sense of calm with the heated swimming pool, jacuzzi and beauty salon. This stunning mansion places you perfectly to enjoy the beautiful surrounding countryside or explore the nearby town centre for shopping and dining.
This stunning hotel is a 20 minute walk from South Park, so it's a lovely choice for people who want to spend some time in nature while here. You can also walk or drive over to Blackwell Grange Golf Club for a few rounds.
Find Blackwell Grange Hotel at Grange Road, Darlington, DL3 8QH.
Hall Garth Hotel
Situated in a 15th century house in 70 acres of parkland, Hall Garth Hotel offers traditional and contemporary experiences with a comfortable stay, golf and leisure combined. The rooms are charming and authentic, filled with character and history, and the spa pool, sauna, steam room and Par 73 golf course are welcome additions. Their in-house restaurant, Oswald's, also has views out across the green, so it's a lovely place to eat in summer.
Conveniently located just off the A1 at junction 59, this hotel is incredible easy to reach by car. However, once you're in the parkland, you'll feel a million miles away from the hustle and bustle.
Find Hall Garth Hotel at Coatham Mundeville, Darlington, DL1 3LU.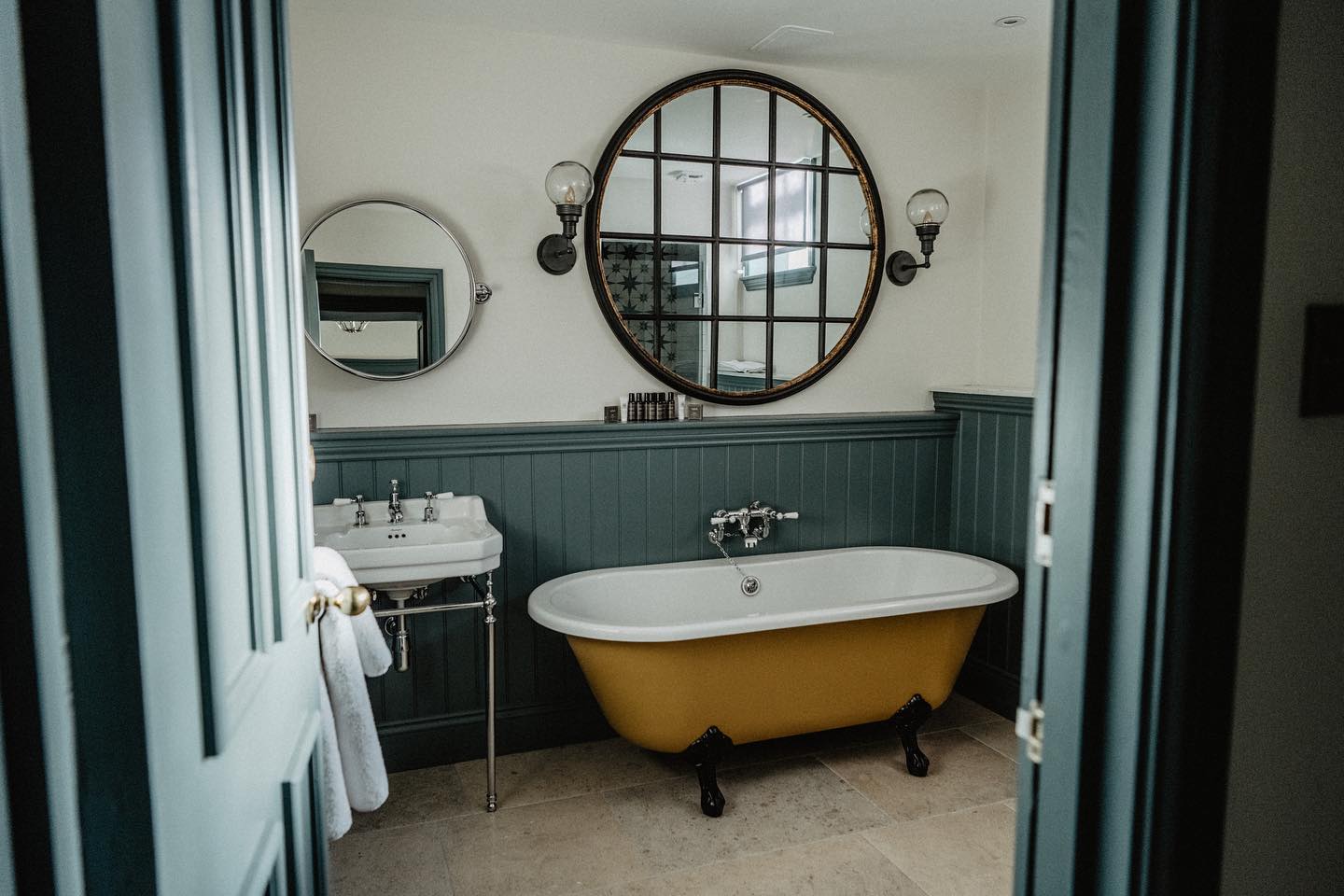 Redworth Hall
Redworth Hall Hotel is a stunning 17th-century Jacobean Manor House within 26 acres of landscaped grounds. This four-star hotel is home to 143 bedrooms, and 'The Retreat' fitness and beauty rooms, so it's the ideal place for a weekend of spa and sights in Darlington. There are plenty of room options to suit a variety of travellers, such as standard rooms for those looking for home comforts, to deluxe house rooms with views over the garden for special occasions.
The Retreat leisure club and spa offers a fabulous place to escape your everyday. Whether you want to indulge and unwind with a treatment, dive into the pool for a few laps or get your steps in on the treadmill, their facilities are outstanding. 
Find Redworth Hall at Surtees Road, Newton Aycliffe, DL5 6NL.
---
If you'd like to find about our other hotels and places to stay, take a look at our accommodation blog posts or view hotels in our business directory.
---