Hit the high street in Darlington
If you're looking for the perfect mix of local independent businesses and big name high street retailers, look no further than Darlington town centre. While the historic streets offer the perfect home for new businesses that are opening their doors for the first time, they're also fantastic for established, national brands who want to reach new customers.
Covering an assortment of products, the high street names in the town are a great reason to shop there, so take a look at our recommendations!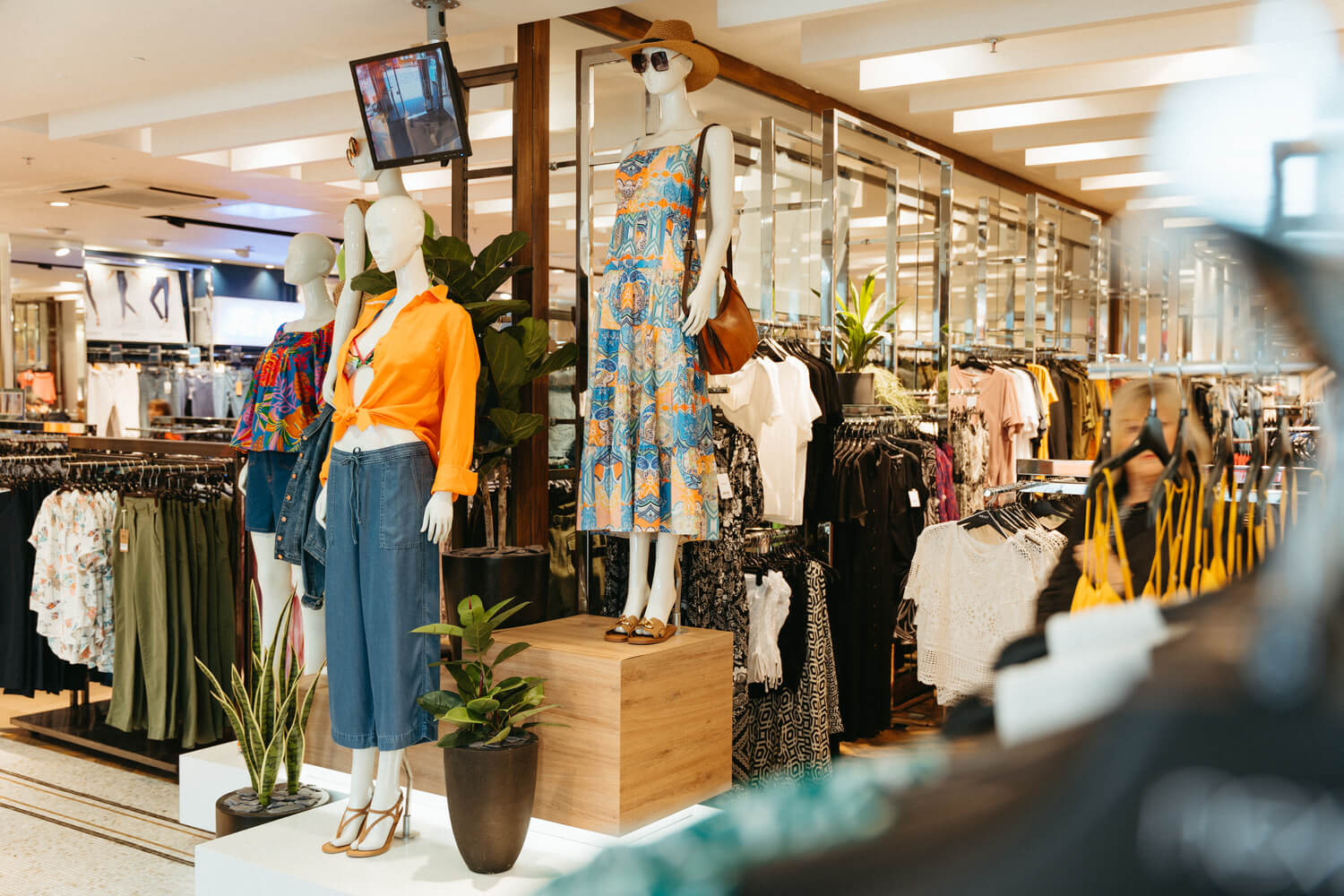 Fashion
The Cornmill Centre is a great place to start if you need a new outfit or shoes. It's one of two shopping centres in Darlington, alongside Queen Street, filled with a huge range of shops all in one easy-to-navigate place. If you're browsing on a budget, you'll love Primark for the latest in fashion trends, including clothing, shoes and accessories for women, men and children.
If you're shopping specifically for women's clothing, there's no shortage of options in the Cornmill. You'll love wandering through the racks in Next, New Look and Bonmarché, all of which offer quality pieces at reasonable prices. Yours Clothing can also help with finding clothes in sizes up to 32, so there's fashion to flatter and suit everyone.
Just outside of the Cornmill Centre, you'll find River Island on Northgate, which is perfect for on-trend fashions, like everyday outfits, dressy clothes and activewear. Or if you want to shop designer brands all under one roof, try House of Fraser on High Row. This department store is set out over four floors and is home to major labels, such as Jack Wills, Barbour and Phase Eight, so it's ideal for statement pieces.
Of course, you'll need new shoes to match your clothes haul, so why not take a look in Wynsors? This leading footwear retailer is home to a fabulous range of footwear, from high heels and flats to trainers and wellies. They've got shoes for men, women and children, as well as top brands at discount prices, such as Crocs, Skechers, Timberland and more.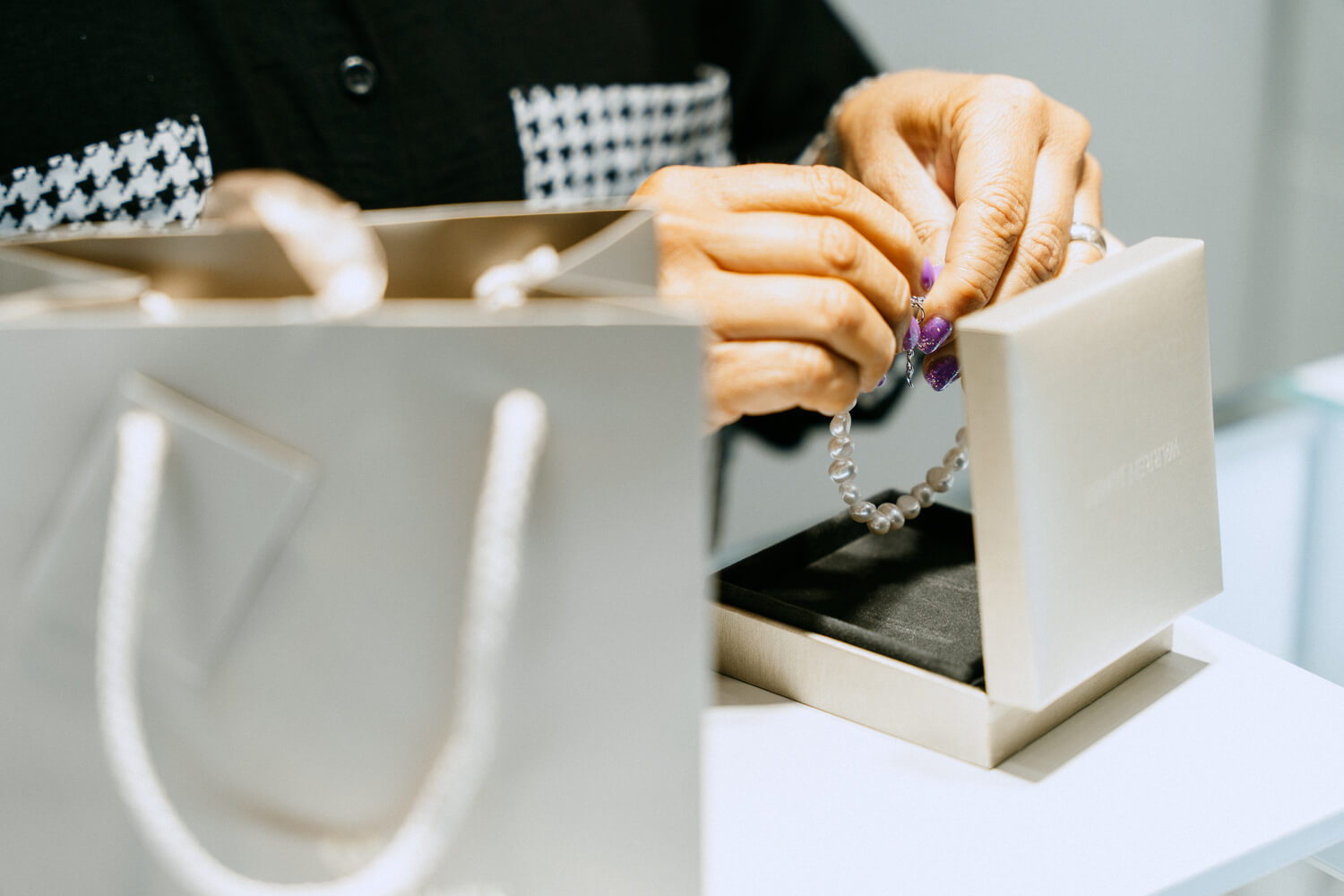 Jewellery and accessories
An outfit only looks as good as its accessories, so pick up some jewellery to accompany your new wardrobe while you're in the Cornmill Centre. For high quality pieces at a discounted price, take a look in Warren James. They produce a variety of beautiful silver and gold rings, earrings, chains, necklaces and bracelets that will add the finishing touch to any look.
H Samuel is also an excellent choice for high quality jewellery for both him and her, but they also offer watches from an array of top brands, including Citizen, Seiko and Fossil. And if you're thinking ahead to the future, both H Samuel and Warren James sell incredible engagement and wedding rings, from stylish solitaire rings to beautiful birthstone rings.
If you have kids or tweens who are starting to get into jewellery and accessorising, they'll absolutely love searching through the shelves at Claire's to find something new to wear. From charm bracelets and fun sunglasses to sets of rings and hats, this long-standing store is a hot spot to help young people enhance their outfits.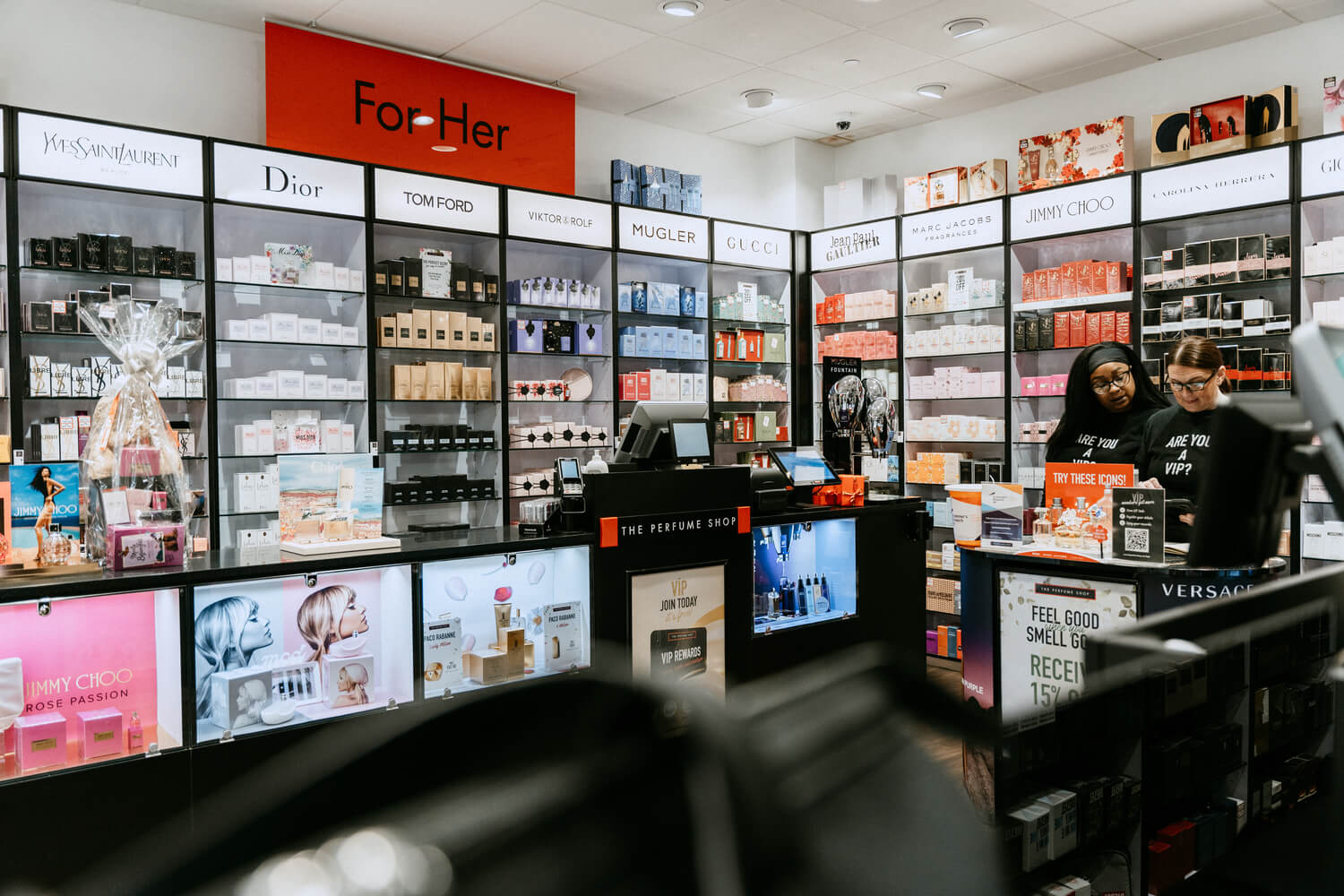 Beauty and fragrance
It can be so frustrating when you use the last drop of your favourite perfume or your mascara dries up, but luckily, there are plenty of beauty and fragrance shops in Darlington to help. Both of the largest health and beauty retailers, Boots and Superdrug, have shops in the town centre, so you're never far away from a makeup counter! Between them, you'll be able to shop a huge range of beauty brands, such as Maybelline, L'Oreal and Collection, as well as pick up essentials for the bathroom cabinet, bath time treats and gifts.
If you're looking for higher end beauty, head to House of Fraser to browse their counters. With brands like MAC and Urban Decay, you can expect to find top quality makeup to help you elevate your look. Alternatively, if you're after budget beauty, you can find Bodycare in the Cornmill Centre, which offers familiar brands like Garnier, Clean & Clear and St. Moriz for less.
The clue is in the name with The Perfume Shop. This store is filled floor to ceiling with perfumes, eau de toilettes and aftershaves from a whole host of big name brands and designers. If you've used the final spritz on your current bottle or need to find a gift, they've got you covered.
Books and media
Alongside all of the fashion, health and beauty shops, Darlington has plenty of book and media shops to help you stock your reading shelves, tick off a film on your must-watch list and find the latest game to play. In the Cornmill, you'll be able to peruse HMV to buy the latest CDs or records, films or pop culture memorabilia. This is a large store with savvy staff whose fingers are on the pulses of all things music and movies, so they can help you find exactly what you need.
For those looking for reading material, whether that be books or magazines, you've got several choices. Waterstones would be ideal if you're looking for lots of book options in a range of genres, WHSmith would work if you want a smaller selection of books, a magazine or a kid's comic, and The Works is a one stop shop for kid's books and toys.
If you're a gamer or have a gamer in the family, the best place to shop is Game, which you'll find inside Sports Direct. They'll keep you up to date with latest consoles and game releases, so if you want to treat yourself or grab a gift, they can help you out.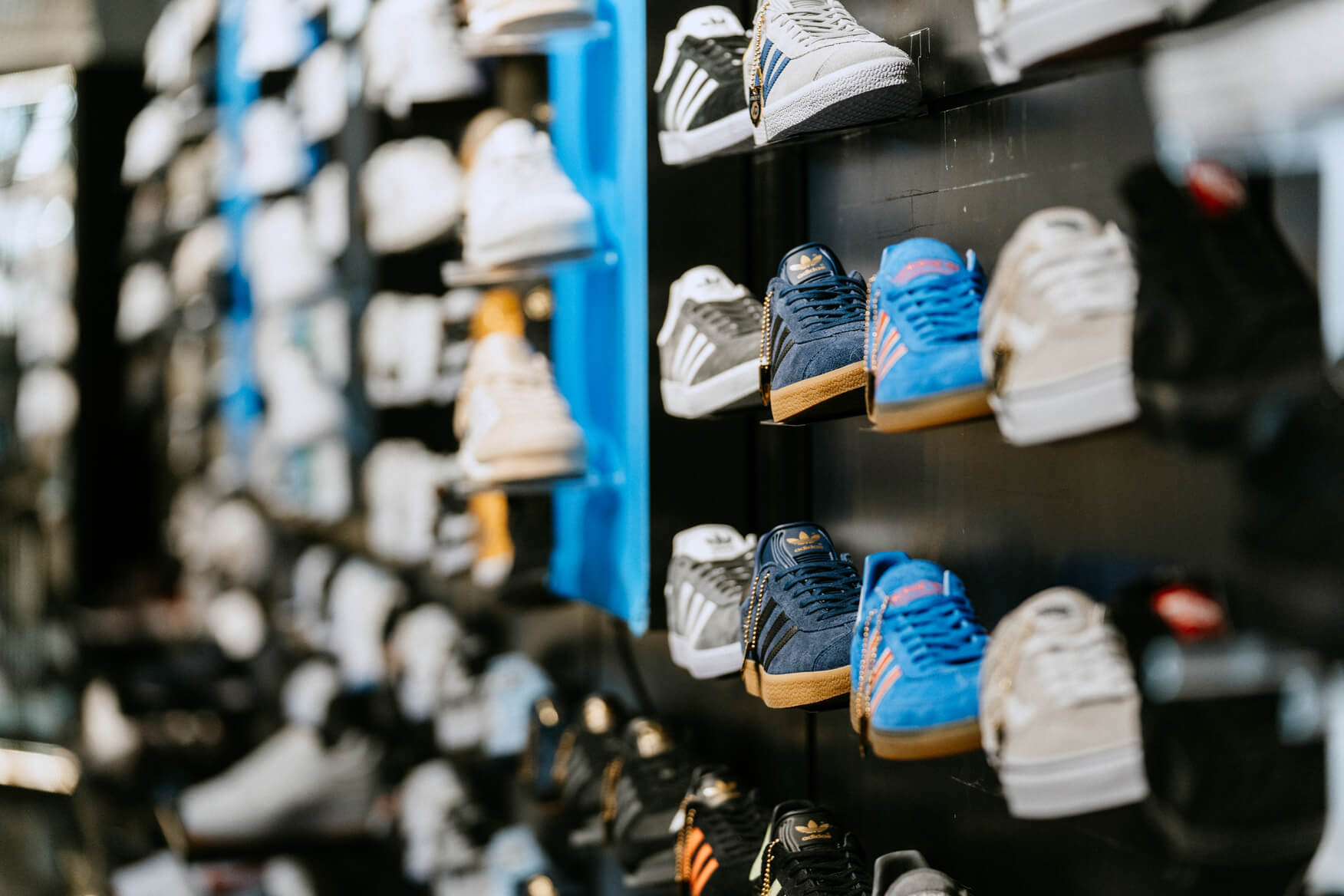 Sportswear
Keeping active is important, but so is having the right clothing and equipment. Luckily, there are two stores in the Cornmill Centre that are completely dedicated to all things sport. Sports Direct is the UK's largest sporting goods retailer, so you'll be able to find clothing to fit a variety of sports and exercise, as well as branded football shirts from popular clubs.
There's also JD Sports, which is home to a huge assortment of sports equipment, such as boxing gloves, rugby balls and even skateboards, which could make great gifts. And JD Sports is home to lots of big brands too, such as Converse, New Balance, Fred Perry and Lacoste, so you can keep up with the current sports and athleisure trends.
---
This is just scratching the surface of shops you can find in Darlington, so make sure you come and take a look! Check out our other articles for more inspiration.
---