Eating around the world in Darlington
Save the cost of a plane ticket and travel the world in 80 plates in Darlington! The town centre is full to the brim with restaurants that cover a huge range of cuisines, so there truly is something for everyone. Whether you're looking for somewhere to feed your family, for a cosy date night or to catch up with your friends, take a look to see where you could take your tastebuds next.
Akbar the Great
If you want a restaurant that is always at the top of Darlington's TripAdvisor reviews, try Akbar the Great. Located at 22 Duke Street, this family-run restaurant specialises in authentic Indian cuisine and is a hugely popular choice with diners in the town. Their vast menu offers something for everyone, from people who love a milder meal and vegetarians, to spice connoisseurs and seafood fans. Since opening in 2019, Akbar the Great has made a really strong impression on Darlington's food scene, so it's one that you absolutely need to check out.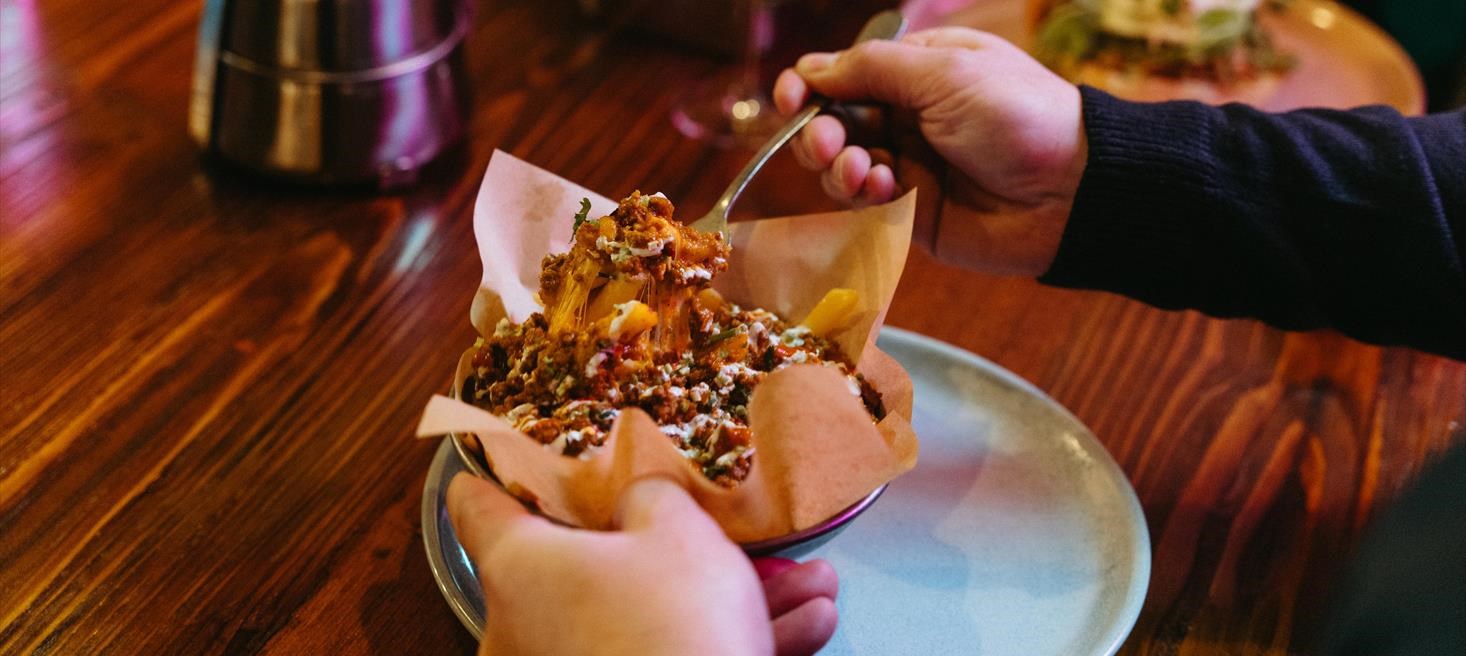 Babul's
Continue your journey into South Asia flavours with innovative Bangladeshi food from Babul's. This award-winning spot is open from brunch through to dinner at 2 Skinnergate, with incredible food drawing on recipes and techniques brough to the UK by the owner's father, Rafique Uddin Babul. They offer a fantastic variety of classic dishes and many with a street food twist, which go down perfectly with their expertly crafted cocktails. If you're looking for vibrancy, this is a total hot spot!
T.A.O Street Food & Noodle Bar
Brand new to Darlington in 2023 is T.A.O, a Japanese street food restaurant, specialising in sushi, bao buns and noodles. Inspired by traditional flavours, this new eatery offers a fresh and creative look at Japanese cuisine, and has totally taken the town by storm since they launched. Located on 27 Blackwellgate, you can enjoy classic maki rolls, gorgeous gyozas, a range of ramen and so much more. Make sure you get some mochi for dessert too! They've been a welcome addition to the Darlington food scene, so it's one to try on your next visit.
The Old Yard Tapas Bar
Transport yourself to the cobbled streets of Spain or Greece with a meal in The Old Yard Tapas Bar at 98 Bondgate. This restaurant offers Spanish tapas and Greek meze that you can mix and match to create your perfect spread. You can enjoy delicious patatas bravas and tortilla Española alongside halloumi and hummus, giving you the best of both worlds. Plus, they offer al fresco dining, which is perfect when the sun is shining! This is a brilliant choice if you need somewhere romantic or a place that's got lots of options to suit a large group.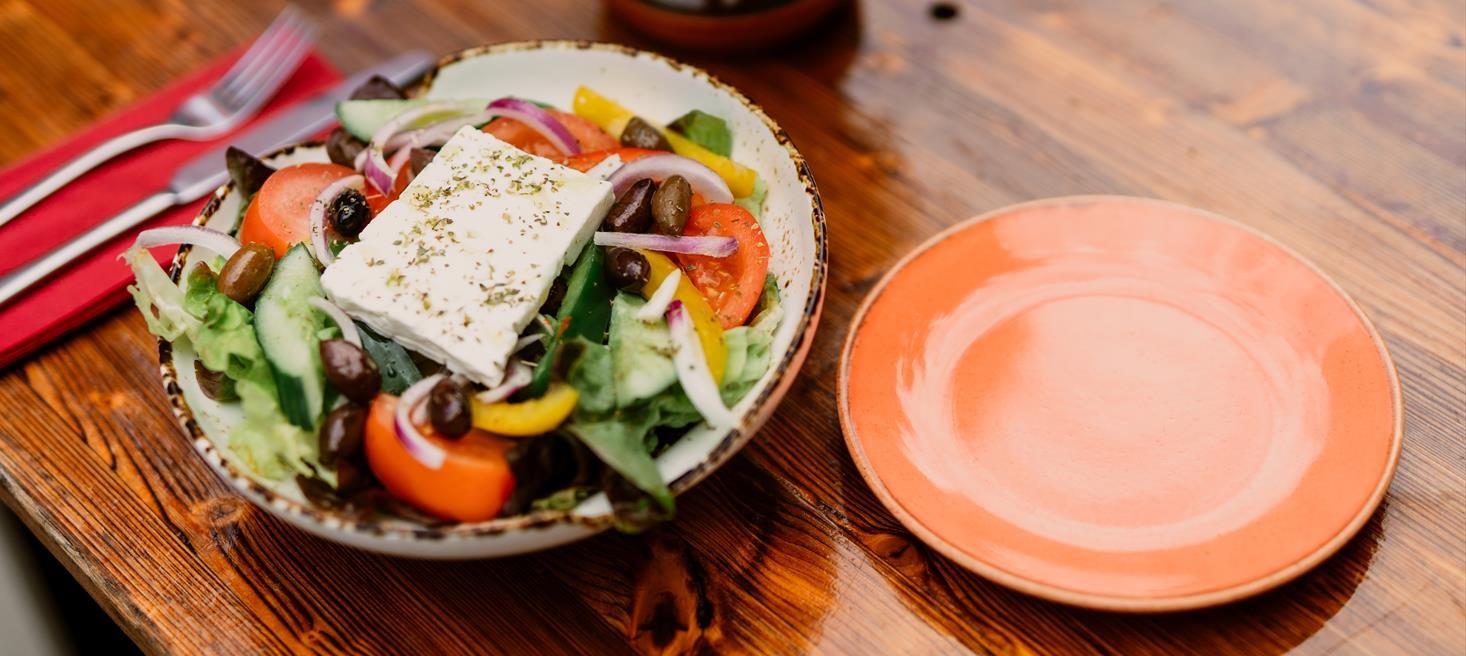 Bambudda
If you love Chinese food, you'll be a big fan of Bambudda at 67 Gladstone Street. You can choose from oodles of traditional and favourite dishes on the a la carte menu or give the buffet-style menu a try. The buffet is elevated from the typical all-you-can-eats, as you pay a set price and dishes are made fresh to order whenever you're ready for something else. This is such a popular spot in Darlington and for very good reason. From the friendly and attentive staff, to the delicious and high quality dishes, it's a dream for Chinese food fans.
Falafel Fella
As the name might suggest, Falafel Fella is all about bringing fresh falafel to Darlington, alongside other amazing Syrian dishes. Tucked away in Clark's Yard, this café and takeaway cooks up the falafel in front of you, and serves them up with tasty tahini and sumac. And that's not all – you can enjoy a variety of wraps, Syrian sweets and reza bhalib, a traditional Arabic rice dessert. The owner, Mouheydin, prides himself on keeping everything authentic and using his mother's recipe, so it truly is a gem in the town centre!
Salt
Salt at 20 Grange Road is a haven for all fans of street food. Fusing relaxed dining like Mercato Metropolitano in London with an incredible menu like Baltic Market in Liverpool, they've created a restaurant that brings all the best parts of a UK street food market to Darlington. You can enjoy mouth-watering burgers, tacos, bao buns, loaded fries and so much more in their Pinterest-worthy space, making it an ideal place for a casual dinner. We highly recommend the Korean loaded lil fillets!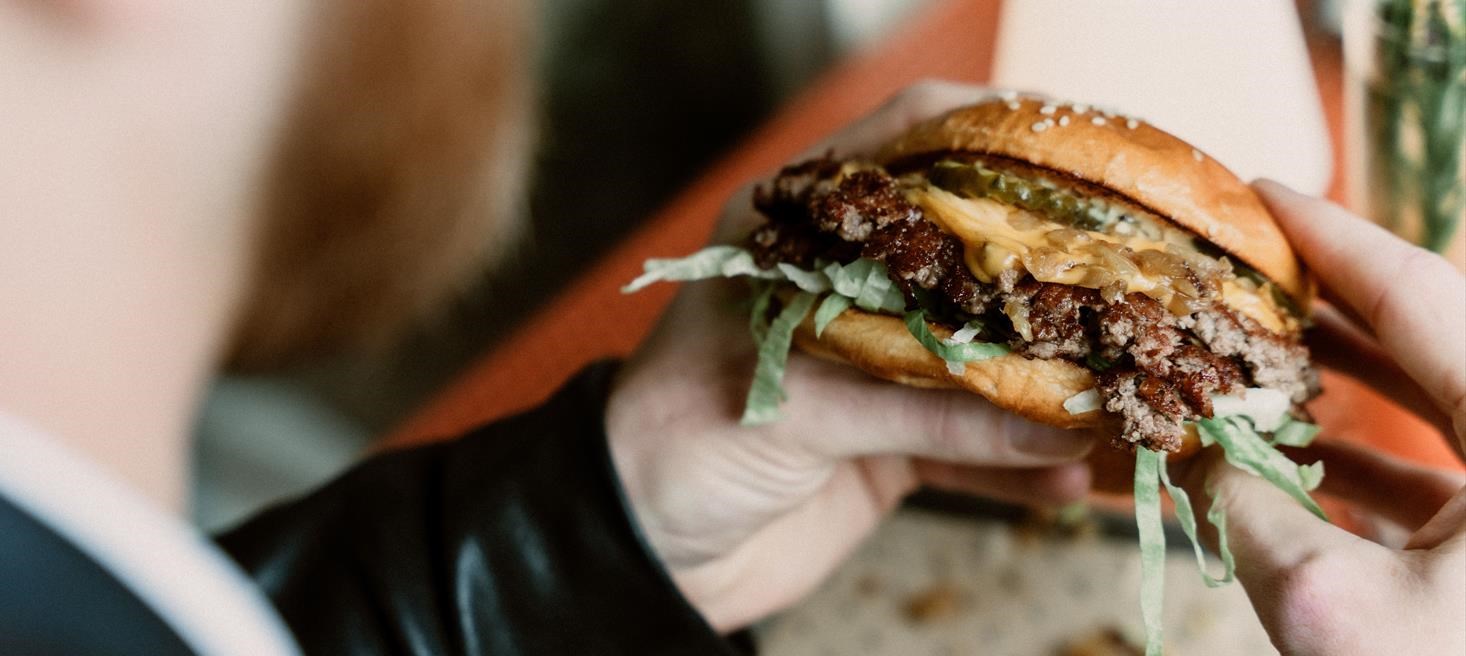 Al Forno
For Italian food, you're really spoiled for choice, but Al Forno offers a huge menu with choices for absolutely everyone in your group. From pasta and risotto, to pizza, to seafood and beyond, they cover all of the Italian favourites and more. They can cater to lunch too with a two course lunch menu, so if you've been out shopping around the town centre, this is an excellent choice to refuel. You'll find this spot at 81 Skinnergate, but you definitely won't be able to miss their fantastically pink store front!
Stable Hearth
If you fancy Italian food, but specifically Neapolitan pizza, Stable Hearth at 33-35 Duke Street is the one for you. This restaurant specialises in woodfired pizzas with a vast menu of topping combinations that cater to all kinds of pizza fans. From the classic margherita and pepperoni, to 'The Triple Smoker' and 'Hey Pesto', there's something for the whole table. They also have plenty of choices for vegetarians, and can cater to plant-based and gluten-free diets on request. Visit them for a slice of authentic Naples.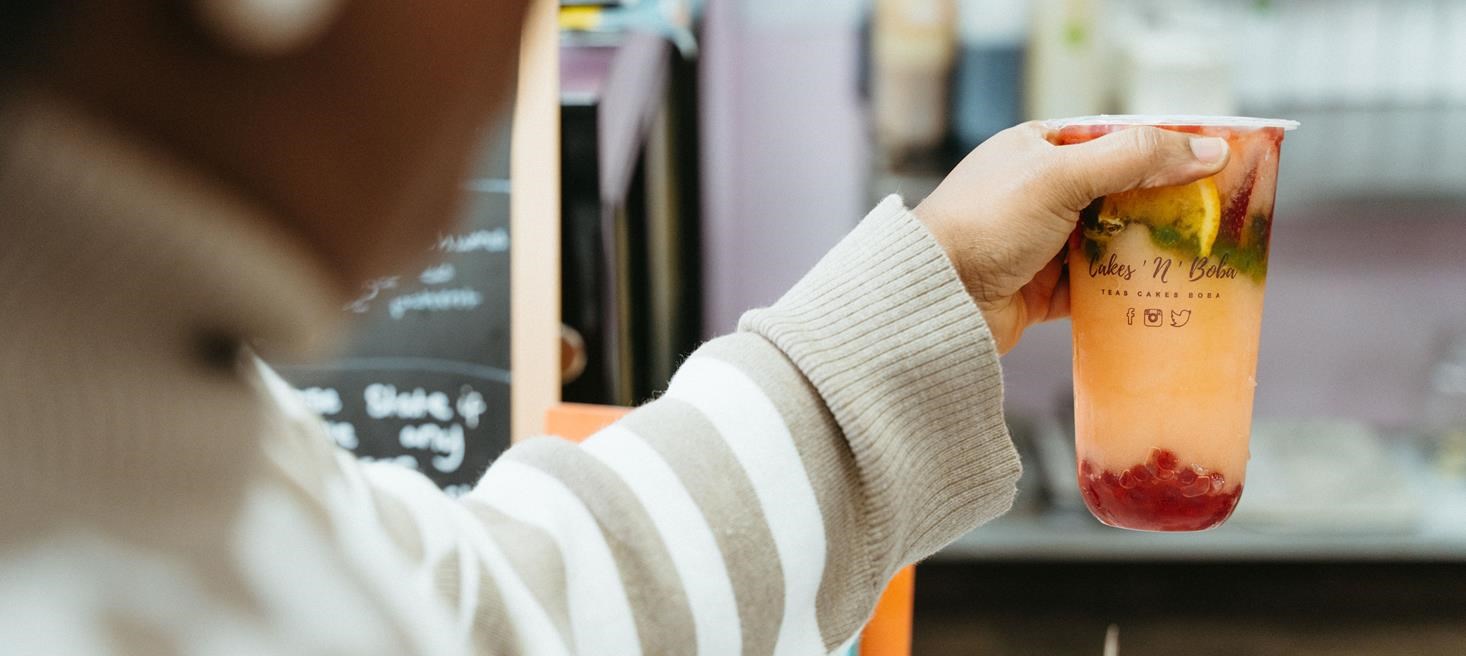 Cakes 'n' Boba
After dining in one of these sensational savoury spots, you might be wondering where you can get a dessert. Look no further than Cakes 'n' Boba at 59 Bondgate. This spot serves up delicious cakes, waffles, cookies, cheesecakes and milkshakes to satisfy absolutely any sweet tooth. They also sell boba tea, a Taiwanese drink featuring chewy tapioca pearls or popping bubbles, in a variety of flavour combinations. If you've never tried it, take this as your sign to give it a go and grab a delightful dessert too.
Take a look at the rest of our articles for more food inspiration!
---