#Top liked - Content creator picks in Darlington
We love shouting about all the things that Darlington has to offer, from the fabulous food to the leisure spots. But if you need any more hints about how sensational the town is, we've asked for some help from some of our favourite content creators.
Take a look to find out where Chloe, Sade, Dan and Olivia recommend visiting in Darlington and their top tips for your trip.
Chloe - @newgirlintoon
I'm originally from Norfolk, but relocated to the North East nine years ago after falling in love with the area. I love the people, the countryside and all of our amazing independent businesses – I now can't imagine ever living anywhere else.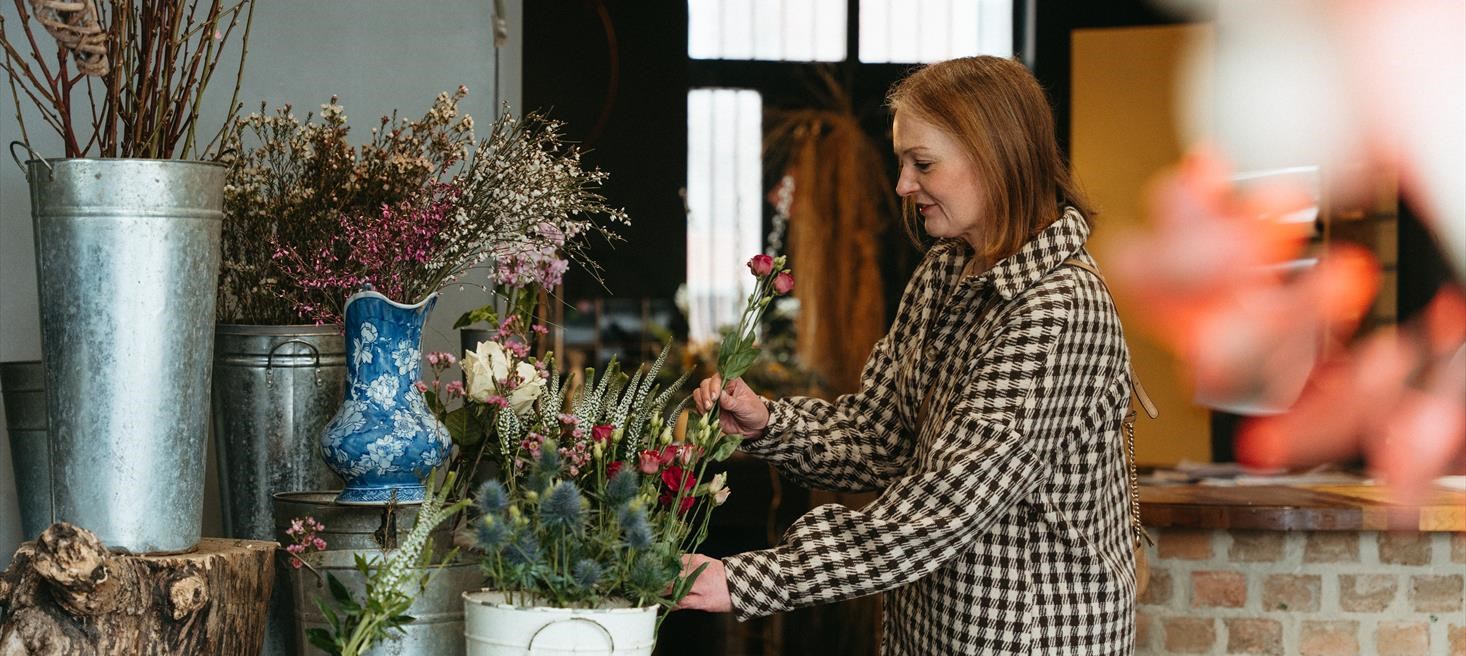 As I'm so passionate about the area, I created an Instagram page to showcase the North East. The account follows the adventures of me, my husband, Simon, and our 18 month old Sprocker Spaniel, Harley, encouraging locals to discover what's on their doorstep and inspiring others to visit the region. 
 
There are so many incredible businesses in Darlington, but I love the doughnuts from Number Eight Bakehouse, The Cheese and Wine Shop, and my husband is obsessed with sweets, so he's a fan of Andy's Candy Bar. I only visited Darlington for the first time a couple of years ago and it really took me by surprise. It's great to find somewhere new to explore and there's so much more of Darlington I'm yet to discover! 
 
One of the most positive changes I've seen in the town recently is the transformation of the hidden side streets. I could spend a whole morning wandering round the yards and wynds with their colourfully painted doors. I really enjoy street photography, so it's a total dream location to take photographs. 
 
If, like me, you're not local to Darlington, I'd recommend booking yourself an overnight stay in the town so you can really explore. Enjoy some shopping on Grange Road, indulge in a few drinks at ORB micropub, then get yourself to The Wandering Duck for breakfast the next morning before heading off to explore the surrounding countryside.
Sade - @rolainspires
I'm a wife, mum and content creator with a love for fashion and photography. I'm all about blending the creative juices of fashion and photography to focus on affordability and lifestyle.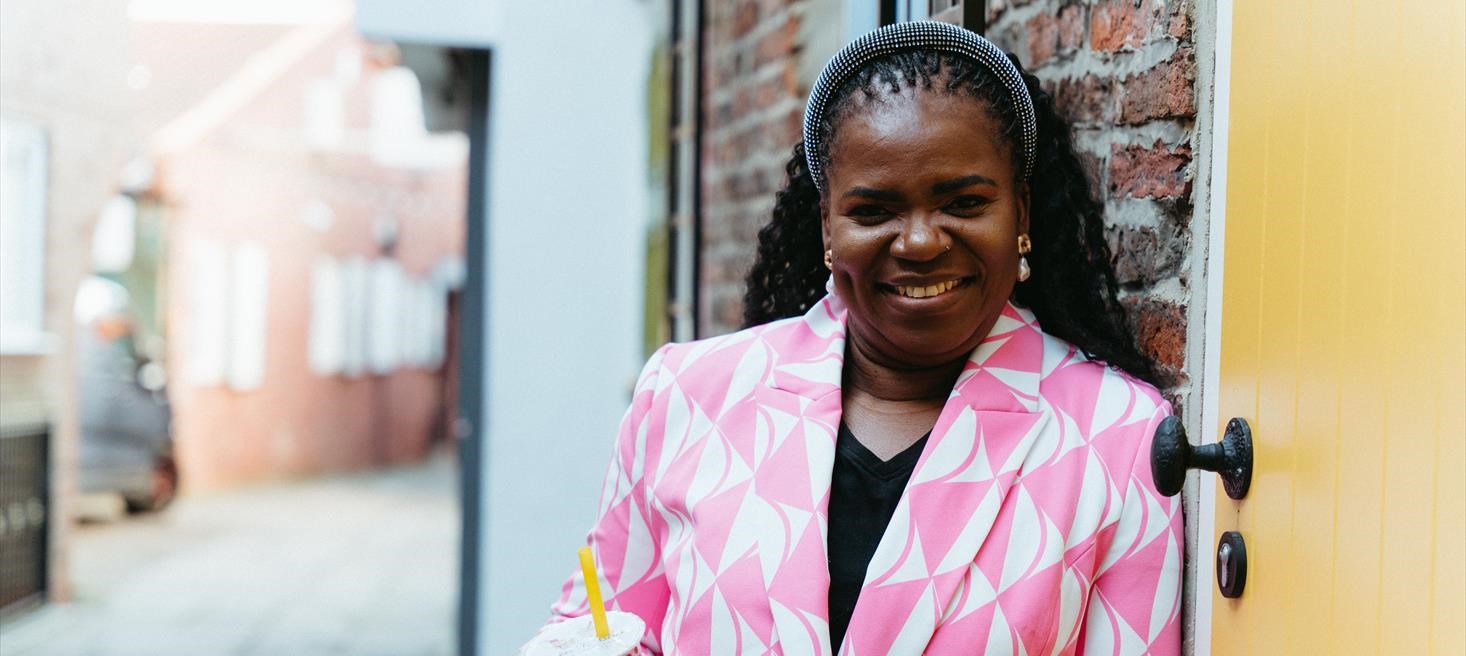 I didn't plan to be a content creator and it sort of happened by accident. My first video on YouTube was a tutorial that I made to teach one of my friends how to tie Gele (Nigerian head tie), but when the views continued to increase, I thought, "Hmm… there must be something in this." I kept up with making YouTube videos, but I've since expanded to other platforms, including Instagram and TikTok. I just love making videos! 
 
I definitely have a bit of a sweet tooth, so two of my favourite places in Darlington are Cakes 'n' Boba for amazing bubble teas and Kaspa's. They've got so many incredible waffles, cookie doughs, sundaes and milkshakes to choose from. I'm also a big fan of Olumo Foods because they have a wide range of Afro Caribbean food and fantastic customer service.  
 
Working in Darlington, I get to see all of the positive changes first-hand. Over the years, there has been an increase in the available civil service jobs, which should boost the economy, and all the work that the Town's Fund is doing is really helping the town centre. Like Chloe, I especially love all of the decorated yards – they're great for Instagram photos! 
 
If you're visiting Darlington, my top tips are to make a list of places you want to go, then plan your day in time blocks so you don't miss anything; make sure you give yourself enough time to enjoy each location; and take loads of pictures for memories.
Dan - @danlovattdesign
I first got into content creating when I began documenting my house renovations. I've always been into interiors and design, so it only made sense to post regular updates. What started as a hobby has now turned into an interiors consulting career and creating content for brands such as COAT paints, eBay, Ca'Pietra and Darlington-based The Wood Floor Company.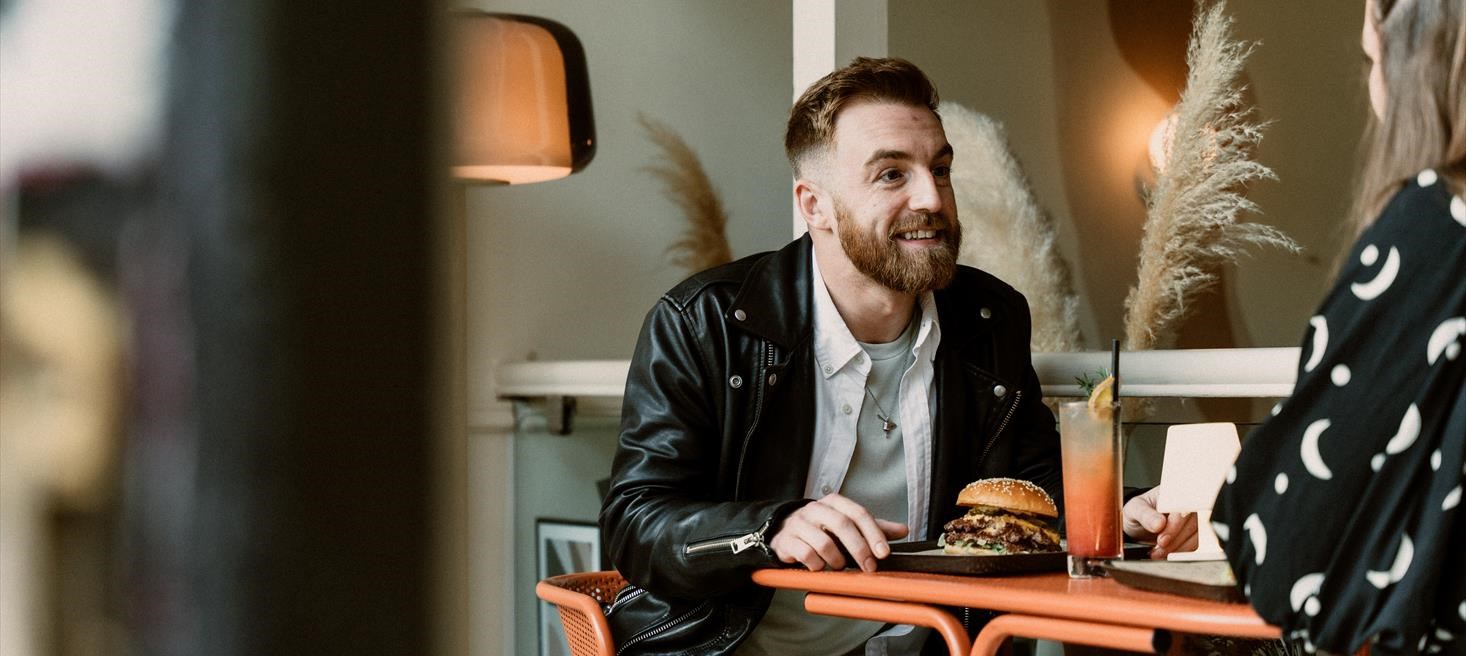 I love eating and heading to the bars in Darlington. Salt is the best place to eat and I've been a regular for years. The food is incredible and the décor is unlike anything in Darlington, which makes it a really cool space to chill. My favourite bar is Sortie for the great selection of wines and cocktails, and it has the most beautiful atmosphere. And how can I not mention the gem of Darlington, Boyes. Need a picture hanging kit? Boyes. Need three metres of fabric? Boyes. Need chocolates for your nan? Boyes. It's a treasure trove and I love it. 
 
One of my favourite things about Darlington is the huge amount of independent businesses, which is incredible to see on the high street. Also, the property here is great value and affordable, and it has so many green spaces on the outskirts to go for long walks. It's a really beautiful place to live! 
 
I'm excited about the indoor market updates and the plans to revamp certain areas like Skinnergate. Darlington has huge potential and the plans for the future sound brilliant, especially with the Treasury moving up here and the restoration of the train station. Everything seems to be moving in the right direction and it makes me so happy. 
 
When you visit Darlington, be sure to grab some food and a beer in the indoor market and listen to some live music. Check out the shops on Grange Road, and drive around the west end to admire all of the architecture. And don't forget to have a stroll around South Park, which is a beautiful green space just on our doorstep.
Olivia - @thenorthernist
I'm a born and bred Teessider with a burning passion for the place I grew up and the surrounding areas. I'm that annoying person who will stand up in any conversation and say, "actually, Teesside isn't just smokestacks and industry." From Stockton-on-Tees, out to Saltburn and back to Darlington, this area has got so much to offer.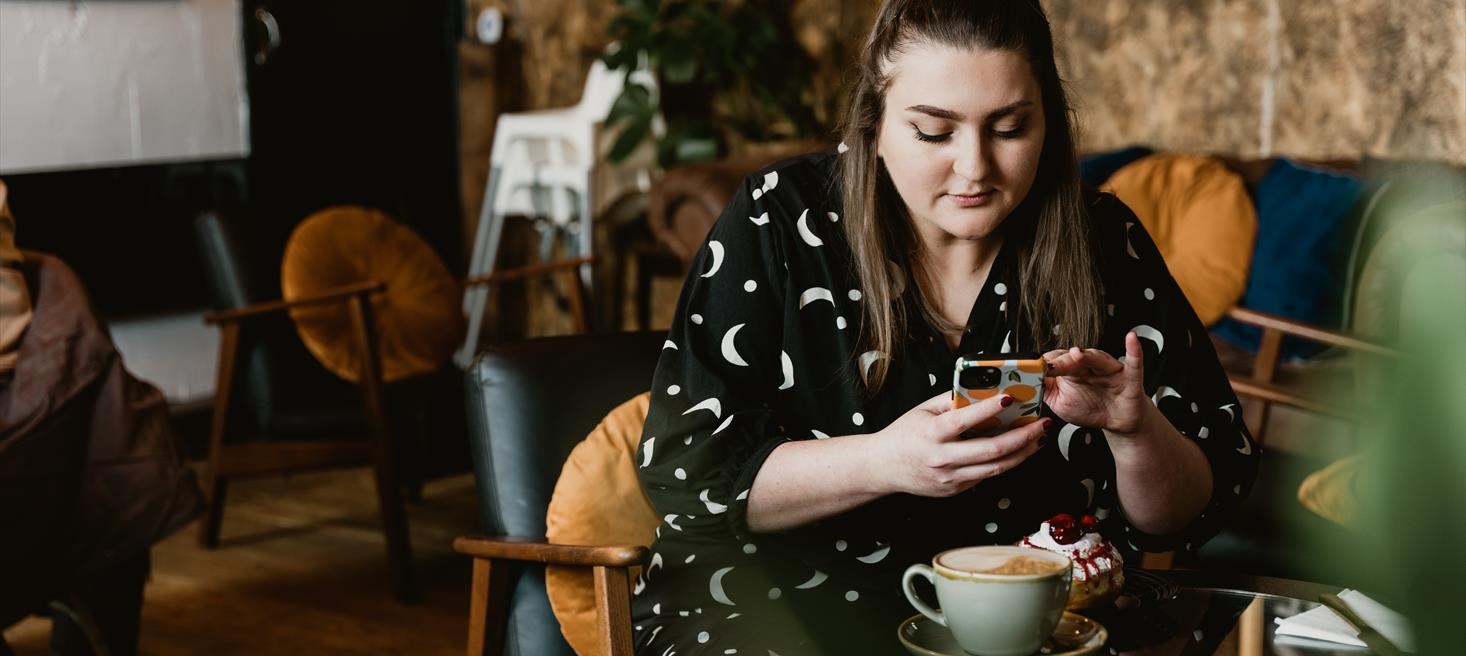 I first started content creating with a written blog after being inspired during my English undergraduate. It was my corner of the web where I could put down thoughts, chat about life and practise writing for online spaces. But during the first lockdown, I saw the local small businesses struggling and thought I could put my platform to good use. Since then, my written blog, Instagram and Facebook have become a place to share all of the best local makers and food spots. 
 
In my opinion, Darlington is home to an amazing independent food scene. One of my top spots for a sweet bite to eat is Harry's Handcrafted Doughnuts on High Row, mainly because their doughnuts are completely out of this world, but also because their shop is the most perfect place to hang out with friends. They switch up their flavours regularly, so I highly recommend keeping up with them on social media to see what they've got planned next. 
 
I'm also a big fan of the Harvey's Sausages catering van in Low Coniscliffe for incredible sandwiches and fries, Archers Ice Cream near Walworth for fresh ice cream made on the dairy farm, and Cactus Café & Kitchen out by West Park for unbelievable pancake stacks. 
 
One of my favourite things about Darlington is that it's a hotspot for independent shopping. Alongside the eateries, there are so many local makers throughout the town who are just waiting for you to discover them. There's fashion retailers, florists, candle makers, bakeries, photography studios and so much more! This is also one of the positives I've seen over the last few years – that Darlington is becoming a haven for small businesses. While there's a great mix of high street names and independents, there's a great community of small businesses and new names adding to the list all the time. 
 
My top tip for exploring Darlington is to head off the beaten track. There are so many great places to find in the town centre and you could spend a day meandering through the yards, but once you've seen your fill, head out to the other areas in the borough, like Hurworth, Middleton St George and Piercebridge. There are lots of hidden gems all across the area, so make a day out of venturing out into the villages!
If you fancy some more recommendations, hints or tips, take a look at our other articles.
---