Where to stay in Darlington: Budget hotels
When it comes to looking for places to stay in Darlington, there's no shortage of options. There's something for absolutely every kind of traveller - families, couples, weekend trippers and solo explorers - and even if you're travelling on a budget, you don't need to sacrifice on style or location.
We've put together this list of low-cost hotels in Darlington to help you have a comfortable stay without breaking the bank. Take a look and book for your next trip!
Mercure Kings Hotel
Located in the heart of the town centre, you'll find the Mercure Kings Hotel. This hotel boasts 83 stylish bedrooms, superior conference and banqueting suites, and outstanding food and drink in the bar and lounge. Only a 12 minute walk from the train station, this hotel is an ideal choice if you're travelling to Darlington by rail. And as this hotel is within the centre itself, you'll have a whole world of dining, shopping and events to explore.
Find the Mercure Kings Hotel at 9-12 Priestgate, Darlington, DL1 1NW.
Hotel 119
Hotel 119 offers a home away from home feel. It's a small, independent hotel that can be found less than 150m away from the train station and a 10 minute walk to the town centre. This hotel offers self-catering in a shared kitchen, as well as a self-service breakfast, so it's a great choice if you want those home comforts whilst travelling. This is a really cosy hotel and perfect for those on a weekend trip.
Find Hotel 119 at 119 Victoria Road, Darlington, DL1 5JH.
The Dalesman
The Dalesman is a small bar and hotel with Darlington town centre and train station right on the doorstep. This budget-friendly hotel offers single through to king rooms, so there's plenty of choice and rooms to suit all. And when you're not relaxing, you can head to the in-house bar which is well-loved by locals, offering a lively and friendly spot for a drink or bite to eat. This is a wonderfully welcoming hotel and another great base if you're in town to see the landmarks or museums.
Find The Dalesman at 96-100 Victoria Road, Darlington, DL1 5JW.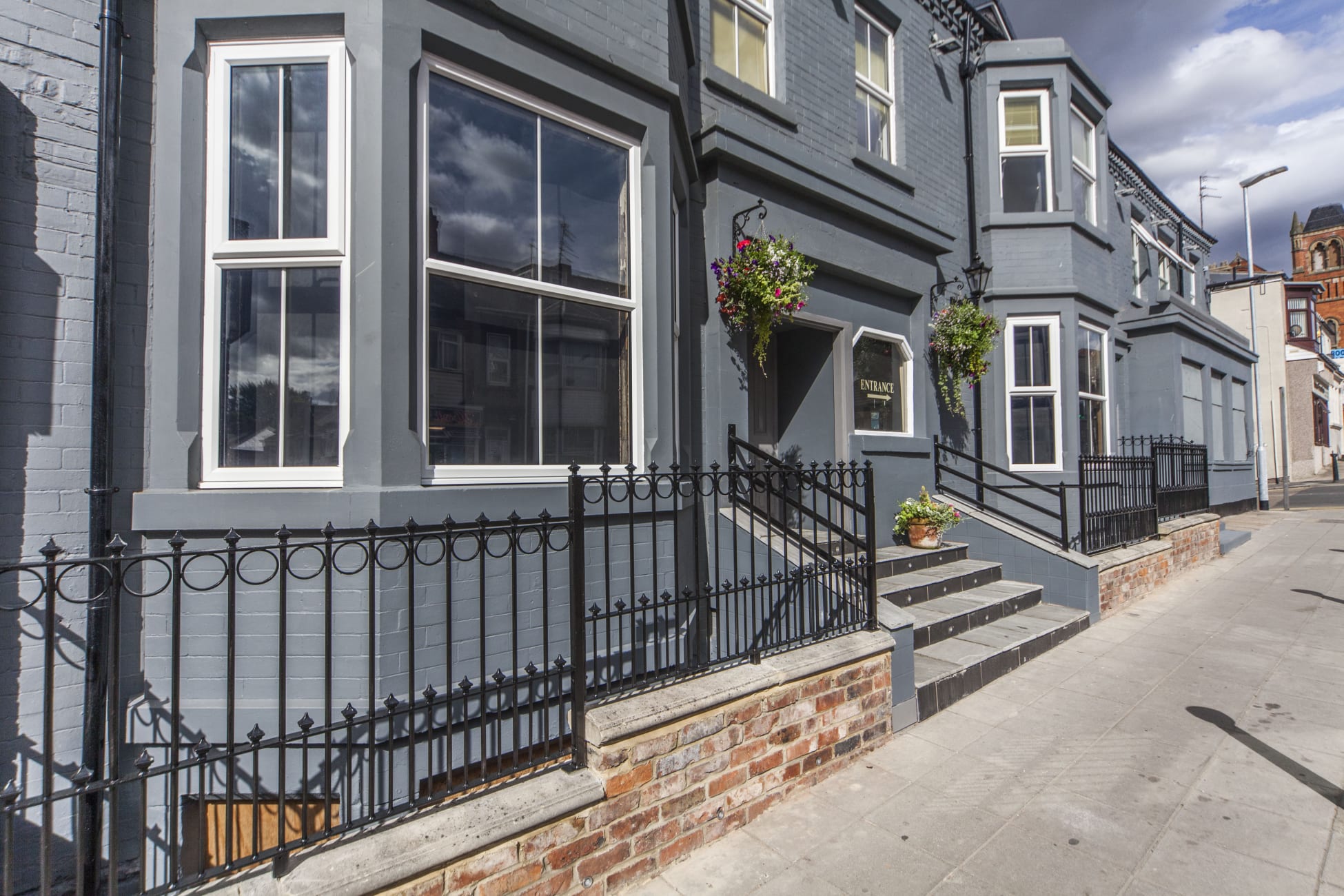 Harrowgate Hill Lodge
If you're looking to position yourself close to Darlington, but with road links to the surrounding areas, the Harrowgate Hill Lodge could be perfect for you. This hotel is between Burtee Lane and the A167 North Road, and it's a 7 minute drive to the A1, so you're never far from an adventure. Next door, you'll find The White Horse pub where you can enjoy breakfast in the morning or an evening drink.
Find Harrowgate Hill Lodge at Harrowgate Hill, Darlington, DL1 3AD.
Premier Inn
There are several budget-friendly hotel chains to choose from in Darlington, including Premier Inn. This spot is conveniently located by the DL1 leisure complex and a minute's walk from the town centre. There's a wealth of cafe, restaurants and shops to enjoy, as well as the on-site Thyme restaurant for breakfast, so this is a great option if you love variety. Plus, you won't be too far from the Hippodrome or Railway Museum!
Find Premier Inn at Unit 3 Feethams, Darlington, DL1 5AD.
Holiday Inn
Another well-known name is Holiday Inn and you can find the Darlington branch on the A1. This makes it an ideal hotel if you're travelling further north or south, and want somewhere to stop off that offers lots to see and do. You can drive in to the centre or discover the surrounding villages for dining and shopping, or check out one of the many things to do. This is a comfortable and convenient place to stay on a budget.
Find Holiday Inn at Newton Park, Coatham Mundeville, Darlington, DL1 3NL.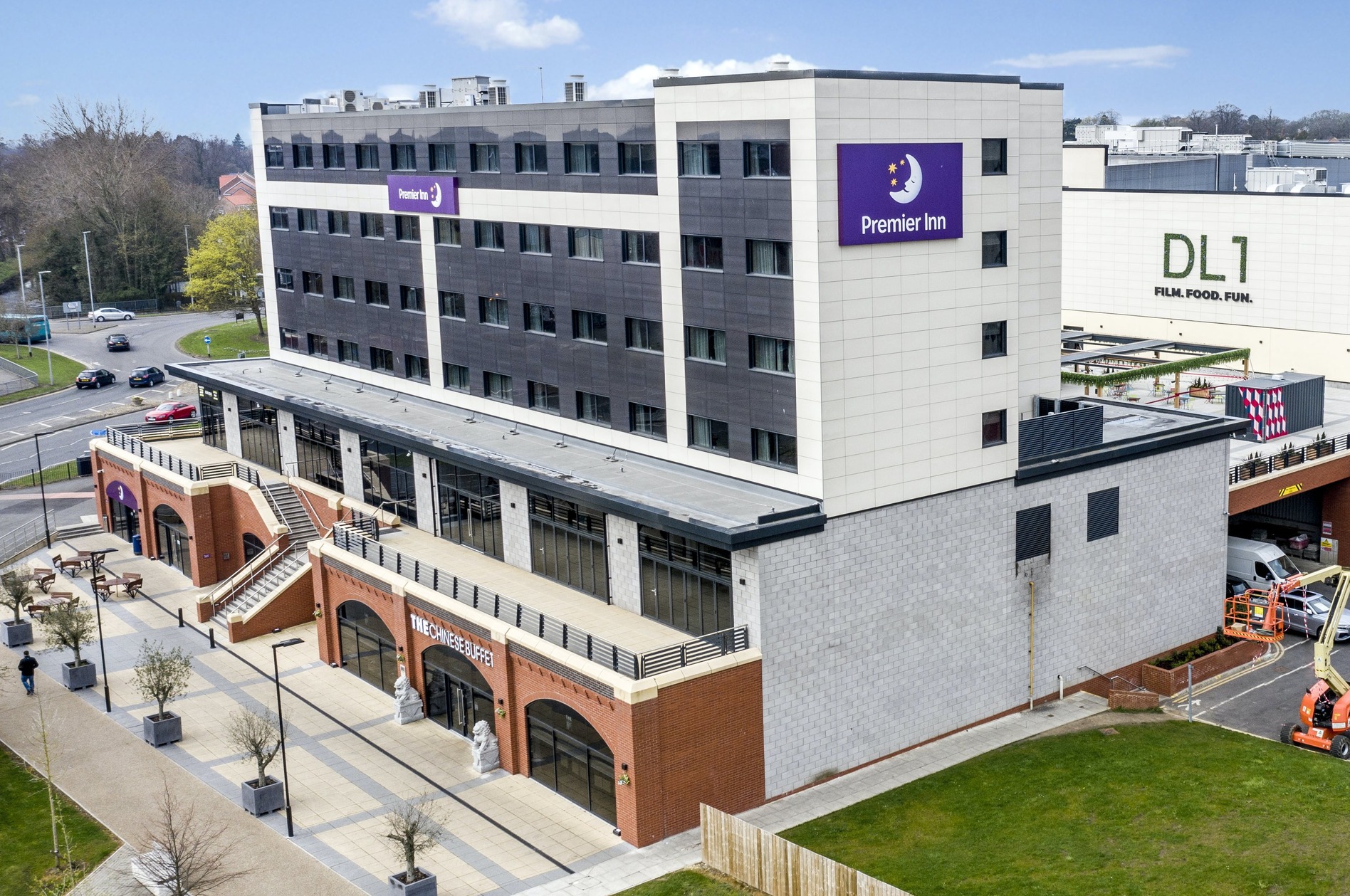 Travelodge
The final household name hotel that you can enjoy in Darlington is Travelodge. This spot is located just outside of the town on Yarm Road, around 1.7 miles from the centre. As this hotel doesn't have an on-site bar or cafe, you've got a good excuse to explore the town and see what our many independents have to offer. All standard double rooms feature a comfy king size bed with four plump pillows and a cosy duvet, so you can expect a great night's sleep.
Find Travelodge at Yarm Road, Darlington, DL1 4WF.
---
If you'd like to find about our other hotels and places to stay, take a look at our accommodation blog posts or view hotels in our business directory.
---